The Costa Verde hotel in Costa Rica has a vacation home by plane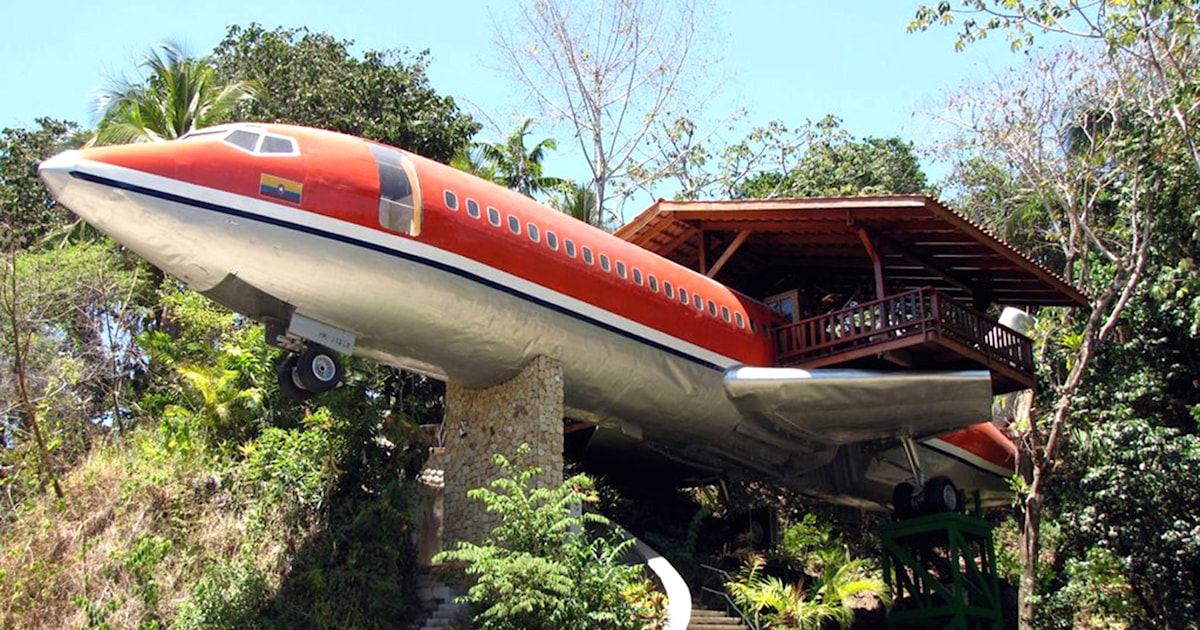 Start packing because this vacation home will inspire a serious desire to travel.
Located in the Costa Rican jungle, the two-bedroom, two-bathroom home is perched 50 feet above the ground, almost as if it were hovering above – making it considered to be s is an old Boeing 727 plane.
The plane has been reused and turned into a charming place for tourists during their trip to this Central American country.
Nestled next to the rainforest and the Costa Verde Hotel, it offers both ocean and jungle views thanks to the many airplane windows and handcrafted decks above the wings.
Inside, restored local teak paneling lines the walls and ceilings. A kitchenette allows you to prepare food (or just store packets of peanuts) and a dining area allows you to have a meal with your friends and family.
The house has three queen-size beds, which allows you to sleep six in space.
It also has two bathrooms which (thankfully!) Are much more spacious than what you would typically find on an airplane.
Neighbors include monkeys, sloths and over 184 species of birds. And if you want more familiar faces nearby, you can also book the Cockpit Cottage located down the hill for two more friends or family.
While the airplane house is more suited for a group, the chalet could be used as romantic accommodation. It is repurposed from an old cockpit and comes with the same ocean views and teak interior. It's so private that it's only accessible from a suspension bridge.
And while these two unique homes seem like they're in the middle of nowhere, you still have access to hotel amenities, including three swimming pools, four restaurants, maid service, and tour / concierge services.
Want to live this great experience? Find out more details on how to rent it for your next vacation at HomeAway.