This luxury resort with pool in Lonavala with hill view offers rooms at just ₹2000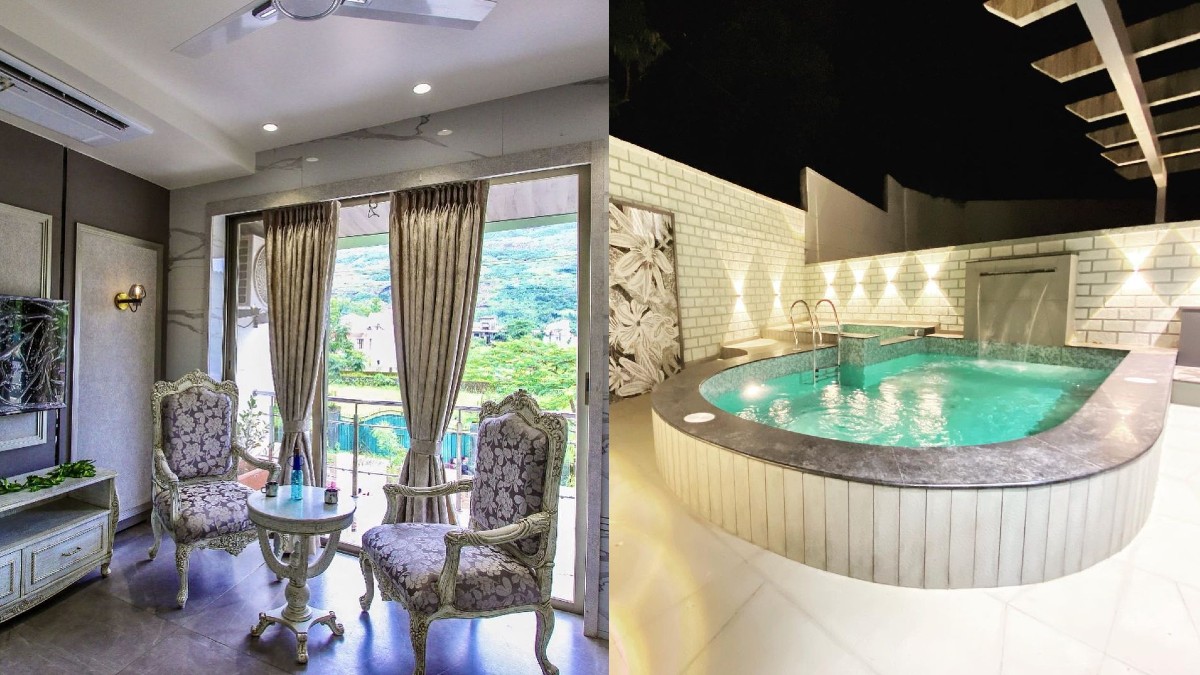 Lonavala is one of the most popular hill stations in Maharashtra, known for its delightful forts, lush green valleys, mesmerizing waterfalls and dreamy hiking trails. That said, many think the hill station is overpriced. It's finally time to bust the myth. We found a luxurious 5 BHK resort in the heart of the Lonavala Hills that offers accommodation including all meals at a starting rate of ₹2,000 per person per night. Known as Jannat Villa, the property has spacious rooms, a gorgeous outdoor pool, a gorgeous balcony, and a private hot tub. Read on to know the details.
Also Read: These Twin Waterfalls in Lonavala Have Caves Under Them
Affordable Resort in Lonavala With Luxury Amenities
Jannat Villa is a holiday home rental that will allow you to spend a peaceful time with your family in the heart of nature, far from the hustle and bustle. The private villa can accommodate up to 20 people. The villa looks ultra plush with contemporary furnishings and comes with amenities like wardrobe, TV, modular kitchen, fridge, comfortable beds and much more. The ivory and gray color palate of the villa accentuates its charm. A terrace with an artificial grass floor is perfect for spending a relaxed evening under the stars.
Also Read: This Gorgeous Resort in Lonavala Has an Indoor Water Park
You can also book the whole villa
If you want to spoil your loved one with a private birthday party or an anniversary in the hills, Jannat Villa is the perfect place. This is a home away from home full of serenity. Before booking the property, remember that rates vary depending on the time of year. Rates may be higher during festive months. Also, on some websites, you can book the whole villa at prices between ₹10,000 and ₹12,000 per night.
Escape to the elegance of Jannat and feel elated!
Booking links | instagram Website